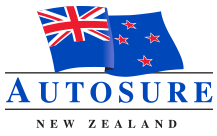 So what's the Auto Sure story?
We are a 100% NZ owned and operated business. Since our inception in 1986 Autosure has built a strong management and support team, with specialist expertise unmatched by anyone in the industry. We're proudly partnered with Platinum Finance to deliver smarter car finance insurance solutions for New Zealanders looking for peace of mind.
Autosure Car Insurance
As one of the leading providers of insurance for automobile owners, Autosure Insurance have provided Kiwis with open and transparent insurance coverage for over 30 years. They are 100% Kiwi-owned and operated, and over the years have built a strong team with specialised expertise that's unmatched by anyone in the industry.
Autosure NZ has over three decades of experience with claims. Their expertise enables them to provide consumer protection, and F&I training and consultancy to over 700 automobile dealers throughout the country. They are committed to treating their customers with dignity and respect; a strong tradition they've continued since their inception in 1986. These values are similar to those of Platinum Finance, creating a strong partnership to deliver smart solutions.
Why choose Autosure Insurance?
Autosure NZ takes pride in their easy-to-understand wording, allowing them to get their message across to a wider audience. They provide no-fuss solutions with no stand-down periods when it comes to providing comprehensive car insurance. You can choose from three different levels of protection, depending on your needs and budget.
Mechanical Breakdown Insurance (MBI)
A mechanical breakdown is the last thing you want to experience upon purchasing a new automobile, so Autosure has taken steps to help Kiwis with this problem. Their Mechanical Breakdown Insurance can cover the costs of repairing mechanical or electrical parts (unless excluded in their policy guidelines). It's a good policy to invest in when you're considering buying a new car.
Types of Autosure Car Insurance Policies NZ – Best Quotes Online
Comprehensive Everyday Plus Car Insurance
This is Autosure NZ's comprehensive policy designed for drivers who use their vehicles for both private driving and business-related purposes. It covers 4WDs, utilities, and vans. As such, Autosure Insurance always asks the purpose of the vehicle prior to signing up for the policy, in order to ensure that no compatibility issues arise.
Third Party Property Damage Car Insurance
This is Autosure's third party only policy, covering you only for damage you inflict on somebody else's car or property. It provides legal liability for up to $20 million, however, it doesn't cover liability for when you use a vehicle that isn't yours, or on a trailer or caravan being towed by your own car. It does provide benefits such as transport cover, as well as damage by uninsured drivers.