Getting your head around Boat and Marine Finance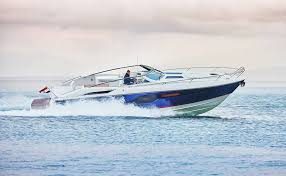 When considering your first or next boat purchase, evaluating finance options is not always high on the list of priorities, although it should be.
Just as boats come with a multitude of power and accessory options, marine finance also has many options to consider. In fact, choosing the right finance package can potentially make a pleasure boat more pleasurable… or can help a commercial or charter vessel be a better business proposition.
It's a good idea to get your finance in place first and obtain a pre-approval before you go shopping. Even if you haven't settled on your desired leisure craft, you can still submit an application using an indicative boat description of your choice with the corresponding amount you're comfortable spending.
We can then use these details to provide you with a pre-approval, allowing you to confidently negotiate knowing the finance is ready to go. With Platinum, this service is completely obligation-free. This means if you eventually decide not to take up the finance, there's no obligation to proceed. The best part is, you have a pre-approval sitting there for when you're ready to go.
Sourcing boat finance
Sourcing the right finance solution is not always as easy as popping down to the local bank for finance. It can be well worth enlisting the services of a specialist finance broker like Platinum, who are experienced in boat finance and understand the unique dynamics of boat finance and can partner you with the appropriate funder that provides you with the path of least resistance.
There are different ways to finance boats, whether it's a runabout, luxury cruiser or charter boat. So, when looking for funding, there are some handy pointers you should keep in mind.
First you need to ask yourself some questions: How long you are likely to keep the boat? Will it be purely a pleasure boat? Could there be some business use?
When it comes to evaluating one finance proposal over another, your broker should make you aware of obligations such as your minimum commitments, the loan's security and any special conditions that may apply.
It's also a good idea not to limit your options by securing your boat loan against real estate. If you are using your existing bank, chances are the bank will want to 'cross collateralise' the loan against your home or other assets. When you deal with a specialist finance broker, the boat should be the only asset used to secure the loan.
At this present time, luxury items such as leisure crafts can be a little more difficult to secure finance for. This is where a good broker will act on your behalf in presenting your case to the appropriate financier, securing funds through the path of least resistance.
Once you have your finance in place, take a good look at the paperwork to understand all the details, such as interest rate, loan structure, overall cost of credit and your repayment obligations. Often boat finance contracts are entered with the borrower having little or no appreciation of the long-term commitments.